The Ashridge Great Barn Team are always on hand to support you with any aspect of wedding planning
From how to array your tables and when to do the speeches, to where the perfect bouquet and most delicious food are to be found, the team here are all well versed in West Country weddings.​ Wedding planning needn't be horribly stressful, a lot of couples find it an enjoyable bonding experience and the team are here to smooth the way for you. Whether you're looking for The Dress or a specific shade of ribbon, we're here to help.
Below are some of our top tips for planning a Barn Wedding in Devon as well as links to some of the local suppliers we recommend.
Have a wet weather plan.
This is the UK and unfortunately the weather may not be cooperative. In fact, make your Plan A for rain, then it's a nice surprise if it's gorgeous!
Tackle the guest list first.
You won't get it done in one go, but it gives you an idea of what scale you're working with.
Exeter
South Devon
North Devon
Delegate as many tasks as you can bear to - family and friends will love being involved in your celebrations and it gives you a bit of breathing space.
Win win!
Exeter
Plymouth
Various Locations
...
and Many More Specialist Caterers!
Work from broad brush strokes down to details
What styles appeal to you?
Is there anything special you'd really like to include?
What food gets your taste buds going?
Flower Growers and Florists
Alternative Floristry
Tree and Plant Hire
Representatives
Games
Something Different
Build a bit of time into your schedule to be alone.
It's cliche but the day really does fly and it's nice to appreciate the moment, just you two!
Not sure how to bring your decor theme together?
Have a chat with a stylist - it's their speciality and you can guarantee an insta-worthy spread!
Not sure what flowers you like?
Have a look at what's in season when you're getting married. It gives you a more manageable choice and choosing British grown flowers is more sustainable.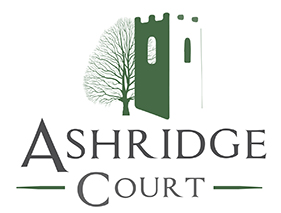 Call: 01837 352025​ Email: info@ashridge-court.co.uk
FARM AND EVENTS VENUE IN A BEAUTIFUL DEVON SETTING​