Here on the farm, we are raising traditional South Devon and Ruby Red Devon cattle. Both breeds are known for their delicious flavour from the deep marbling in the beef. Our cattle are grown on grass without any supplementary feed. This takes longer but gives healthier beef full of flavour. It is then hung for 30 days to further develop the fabulous taste and texture of the meat.
Free local delivery or farm pick up available
Overnight courier available from £20
Suggested beef box options are listed below or why not
create your own selection of favourites!
Minimum custom order 3kg
Let your slow cooker take the strain of producing delicious stews, casseroles and pulled beef
2 kg Stewing Steak
2 kg Minced Beef
1 kg Chuck Joint
500 g Brisket
500 g Shin
Total 6 kg
A range of cuts for any occasion
to keep all the family happy.
This box also makes a great locally sourced present
2 kg Roasting Joint
500 g Stewing Steak
500 g Shin
2 kg Mince
Total 5 kg
For more information or to place a personalised order call
07872 598 659
Treat yourself to some great steaks,
With a bottle of red wine
every night can be a bit special.
2 x 200 g Fillet Steaks
2 x 250 g Sirloin Steaks
2 x 250 g Rump Steaks
2 x 250 g Minute Steaks
Total 1.9 kg
Whip up scrumptious meals in minutes with these fast cooking cuts of beef. With these in your fridge you'll be ready for anything!
500 g Minute Steaks
500 g Stir Fry Strips
2 kg Mince
Total 3 kg
Get some beef on the barbie! With steaks and burgers to feed the hordes, this box is a guaranteed crowd pleaser to get your summer off to a sizzling start.
1 kg Rump Steak
1 kg Minute Steak
2 packs of 4 x 125 g burgers
Total 3 kgs
Fabulous tender minced beef ready for making into lasagna, cottage pie, bolognese, home-made burgers and many more easy recipes
5 kg Minced Beef
Total 5 kg
With a bit of everything this box is a great way
to make sure that you've always got something yummy in the freezer to cook up.
1.5 kg Roasting Joint
500 g Minute Steak
500 g Rump Steak
500 g Sirloin Steak
2 kg Stewing Steak
500 g Short Ribs
2 kg Mince
500 g Shin
Total 8 kg
Have you got a chest freezer that's just waiting to be filled? Are the family hordes descending and you'll need to feed them all? When you're in need of serious amounts of beefy goodness, the Big One is the box for you. With a bit of everything to suit all tastes, this box will see you through!
3 kg Roasting Joints
1 kg Brisket
1 kg Minute Steak
1 kg Rump Steak
1 kg Sirloin Steak
400 g Fillet Steak
1 kg Braising Steak
2 kg Stewing Steak
4 kg Mince
1 kg Shin
500 g Skirt
Total 16 kg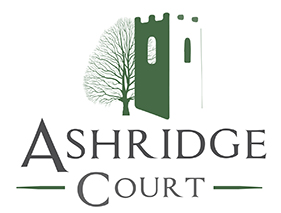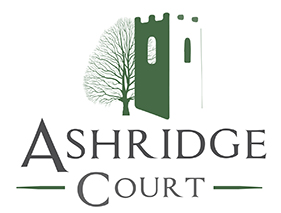 Call: 01837 352025 Email: info@ashridge-court.co.uk
FARM AND EVENTS VENUE IN A BEAUTIFUL DEVON SETTING​